Board of Directors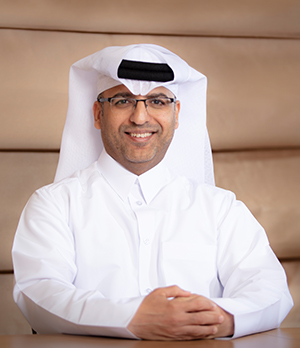 Mr. Ahmad Saeed Al-Amoodi
Mr. Ahmad Al-Amoodi holds a Bachelor of Science degree in Electrical Engineering from New Mexico State University, USA which he obtained in 1996.
Mr. Al-Amoodi joined QatarEnergy's Engineering Department in 1996 as an electrical engineer, and has since that time been involved in a number of its projects at differing phases of their development in Qatar as well as in Italy, the Republic of Korea, the Netherlands and the USA. He also joined Q-Chem II Petrochemical Project during the Detail Engineering phase in Houston, Texas and the installation phase at Mesaieed. He has held a number of technical and leadership positions at QatarEnergy including: Head of Common Facilities, Assistant Manager of Common Facilities and Manager of the Oil & Gas Surface Development Department.
Mr. Al-Amoodi holds the following positions: Executive Vice President (EVP) of Surface Development Directorate at QatarEnergy, Board Member of Ras Girtas Power Company and Qatargas LNG Companies, Steering Committee Member of the North Field LNG Expansion Project (NFE) and Chairman of Pearl GTL Management Committee.